Business Women Announce Events for Second Half of 2017
Posted by Kelly King on 6 July 2017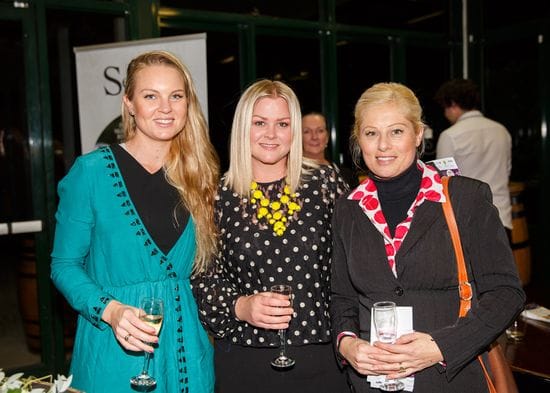 Over 50 local female business owners and employees kicked off the winter blues to attend a relaxing evening at Cassegrain's Seasons Restaurant for the Hastings Business Women's Network's (HBWN) mid-year event calendar launch.

The gathering of like-minded women was an opportunity to socialise, network and hear what the HBWN has planned for the rest of 2017.

HBWN events are held monthly at various venues and times. Events rotate between breakfast, lunch and cocktail hour to accommodate as many businesswomen as possible.

"The second half of 2017 is a mix of networking events to foster business relationships and professional development events to empower members professionally and personally," said HBWN Events Coordinator Nicole Liddle.

The Professional Development activities for 2017 include the CSU Mentor Program commencing in August, which offers fantastic benefits to members to enhance their leadership skills and provide personal and professional growth.

"We added an expert panel discussion in July, which are popular amongst members. This event, aptly named #mygen, will provide insights into the various generations that we work with, live with and provide products and services to. Our expert panel will include representatives from each generation, including Baby Boomers, Gen X, Gen Y and GenZ," commented Ms Liddle.

Highlights for the next six months include a Mind Body Empowerment session in September, Annual General Meeting and If We All Had Wings fundraiser, and end-of-year 'It's in the Bag' fundraiser for Share The Dignity.

For more information go to www.hbwn.com.au/events.