Business Women Benefit from Marketing panel of Experts
Posted on 28 March 2014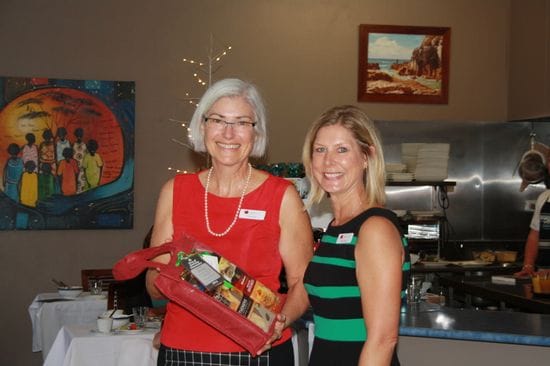 Just over 50 local women business owners, sole traders and employees attended a special breakfast event with the Hastings Business Women's Network on Thursday 27 March to learn more about effective marketing techniques and business development.
Questions around public relations, social media marketing, websites, campaign measurement and business development techniques were answered by a line-up of marketing experts including Michelle Newman from Newman Communications, Ann-Maree Crowe from Pacific Coast Shopping Centre's, Lyndall Coote from Scooter marketing, Christine Gallagher from Rossendale and Jane Hillsdon from Dragonfly Marketing.
HBWN President, Kelly Lamb, said this open forum event was the chance for business women to source inspiration and knowledge from industry experts that they can then use within their own roles or businesses.
"The HBWN is all about educating, supporting and empowering women in business. This forum served as the perfect opportunity for our members to have all of their marketing questions answered by a carefully selected panel of experts" Mrs Lamb said.
A recent survey conducted among the HBWN members revealed that professional development was high on their agenda. One of the areas that the business women nominated as a priority for further education was how they could use marketing more effectively to increase their businesses bottom line.
"Having a sound marketing strategy in place is fundamental to the success of any business" said panel and HBWN Life Member Ann-Maree Crowe. "It was an honour to share the marketing experience and knowledge I have gained within my career to help fellow members increase their understanding of the various marketing tactics available to them".
The breakfast event was held at Oasis by The River, North Haven on Thursday 27 March at 6.45am-8.30am.
To register for future HBWN events, visit HBWN.com.au.