Business Women Honour War Veteran Heroes
Posted on 24 April 2014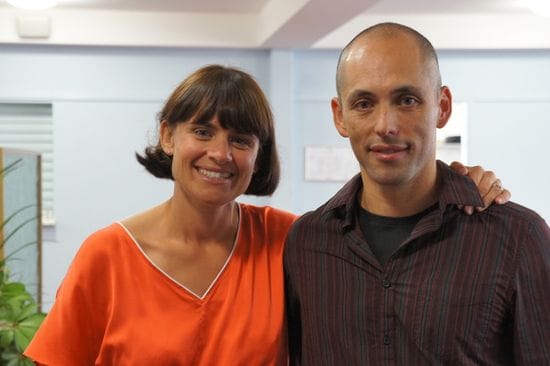 The Hastings Business Women's Network hosted a special breakfast event on Thursday 24 April at the Wauchope RSL to commemorate ANZAC Day and to express thanks and gratitude to the men and women of our defence forces, both past and present, who have served our nation.
As part of the proceedings, around 30 local business women were privileged to hear locally based, modern day war veteran David Lee's personal account of his six years spent in the armed forces of the U.S. Army.
As a veteran of six tours of Iraq, David spoke candidly about his experience both on the ground in the army and then of his subsequent integration back into civilian life.
As a member of the armed forces, a day's work for David could include anything from jumping out of helicopters, undergoing gruelling training regimes and working alongside US Elite Special Operations Soldiers.
In 2010, David left the U.S. Army to spend more time with his three young children. He returned to Australia to live in Bonny Hills where he now runs his own company, G8 Performance. However the transition back to 'normality' for David has been turbulent as he has struggled to find relevance and his place within the civilian world.
"I often dream of being back in the thick of it (combat). I long for the serenity amongst the chaos ofcombat" said Lee in his address to the network. "There is no other feeling like quite it, nothing else
makes you feel more alive."
HBWN Vice President, Karen Archer, said the network was incredibly honoured to have David come and share what was clearly a very intimate recount of his personal experience in the U.S. Armed Forces.
"It was very humbling listening to David's personal journey in the U.S. Army and his subsequent transition back into civilian life" Ms Archer said.
"David's story gave us all a fresh perspective as to the effects that war can have on the people who serve within them" she said. "After hearing David talk, I think we all have a much deeper appreciation of some of the challenges our combat veterans face during their service and after they
return home."
The breakfast event was held at Wauchope RSL, Wauchope on Thursday 24 April at 6.45am-8.30am.
To register for future HBWN events, visit HBWN.com.au.