Business Women's Network celebrates 20th Birthday
Posted by Mel Haverfield on 31 January 2020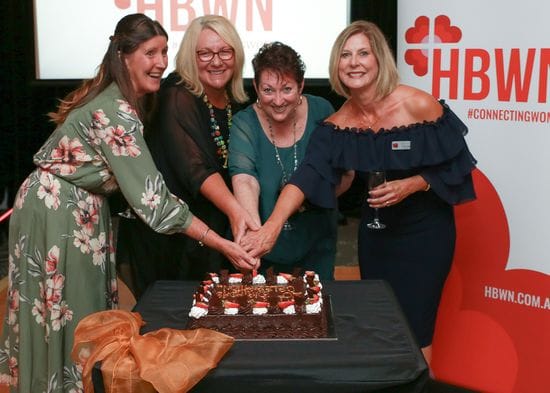 29 November 2019.
More than 80 members and guests of the Hastings Business Women's Network (HBWN) attended the 20th Birthday Celebration as their end of year event, at The Westport Club on Friday 22nd November.
Incorporated in 1999, HBWN's founding president Kellie Mills shared inspirational stories of how and why HBWN was formed. With many original members in attendance, the milestone event was a lovely opportunity to reflect on the early days, and appreciate how the network remains vibrant and relevant twenty years later.
In keeping with HBWN's tradition of giving to charity at the end of year event, the network once again supported Share The Dignity. Identifying closely with the ethos of Share The Dignity's #itsinthebag initiative, attendees donated handbags led with personal items for women in need. The generous donations will be gifted to local women for Christmas through local charities such as Liberty Domestic and Family Violence Specialist Service.
Moving into a new decade of HBWN, the evening was also an ideal occasion to unveil an exciting brand refresh. The new HBWN icon is a fresh take on the traditional Poppy flower. A modern logo to represent the diverse group of women belonging to the organisation; each petal reflecting HBWN's core values to encourage, educate, empower and embrace.
President Kelly King said the celebration of the founding committee's foresight, continues to serve as an inspiration in championing brighter futures for women in our community.
"The 20th Birthday Celebration event was an amazing milestone for HBWN as a business network. But equally important, it was an opportunity to honour the women in our region. Women who work hard to make a difference. For their families, their business, their employer, their community and hopefully themselves. We look forward to creating opportunities for women to connect as a powerful force into the next generation".