Business Women's Network launches new 2018 Programs
Posted by Megan Philippa on 6 February 2018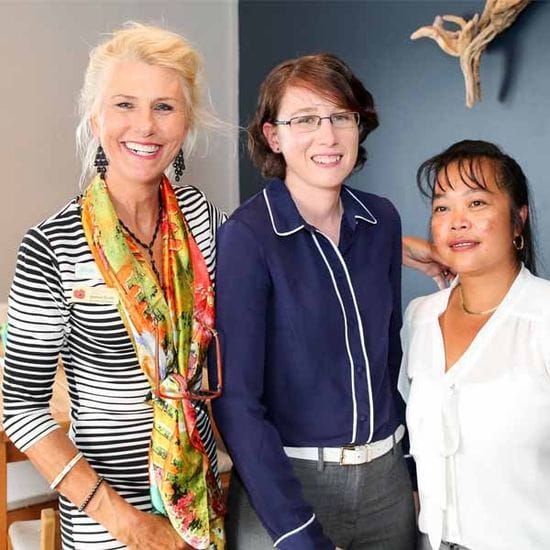 More than 60 members and guests of the Hastings Business Women's Network (HBWN) attended the launch of the January - June events calendar and the 2018 Mentoring Program at Salty's on Hastings, on Thursday 2nd February.
The networking evening was the first event on the HBWN Calendar for 2018 and a wonderful opportunity for members to reconnect after the summer holidays.
The calendar of events was introduced by the HBWN Committee with monthly events that will rotate between breakfast, lunch and cocktail hour to accommodate as many businesswomen as possible. Additionally, a small and informal "Coffee Catch Up" is held at The Westport Club on the last Tuesday of every month from 10-11am. The coffee event is free and open to all members and interested guests..
On the night the HBWN committee in partnership with Charles Sturt University, proudly presented an outline of the 2018 Mentoring Program. The program will match HBWN members who want to develop both themselves and their business with an experienced business mentor. The program has been developed and will be presented in collaboration with Charles Sturt University. Positions are limited with the HBWN currently calling for expressions of interest for both mentors and mentees positions. A free Information Night for the Program will be held on Thursday 1 March at The Westport Club. Those interested should register their interest via the HBWN website or contact HBWN Vice President Kayley Riddle.
With the introduction of the successful HBWN Freethinkers Youth Initiative last year, members and guests were encouraged to invite 16-25 year old women to access a unique blend of benefits that include personalised mentoring while building confidence, networks, knowledge and skills at events as a FreeThinker member. For those interested to know more, further information can be found on the HBWN website or contact Membership Coordinator Mel Haverfield.
HBWN President, Kelly King, said the broadening membership opportunities are exciting enhancements to the HBWN program.
"Acting on the results of a very productive and enlightening focus group held with members late last year, the HBWN sought to refresh our calendar for 2018. We are thrilled to offer an increased professional development program in 2018, including the newly revitalised CSU Mentoring Program. We truly believe that our members will benefit greatly from being a part of these programs either as mentors or mentees.
We are delighted to involve even more young women in the HBWN, with the continuation of the FreeThinkers initiative," Mrs King said.
For more information on the CSU Mentoring Program contact Kayley Riddle by email: HBWNvicepresident@gmail.com
For membership and Freethinkers information, contact Mel Haverfield on 0412 851 185 or by emailing hbwnmembership1@gmail.com