Expressions of interest for 2018 Photographers
Posted on 13 November 2017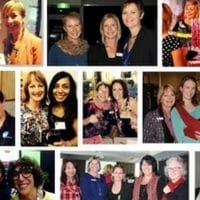 Hastings Business Women's Network 2018 Photographers
The Hastings Business Women's Network (HBWN) is seeking expressions of interest from members for the provision of photography services. Due to the nature of the role we are seeking multiple photographers in 2018.
The expectation of our photographers would be to attend scheduled events as agreed with the committee and photography panel. We would also ask the photographers to attend workshops if possible. Photos will need to be resized, edited and uploaded to a dropbox for public use. All committee and ex-officio positions held within the network are voluntary, however the exposure you receive to the membership and wider community is maximised through photo credits and public recognition.
You would work closely with the HBWN Communications Coordinator and the HBWN Events Coordinator to help promote our fabulous events and initiatives via the HBWN website, local print media, social media and email.
Our intention is to provide this opportunity to HBWN members. Should we be unsuccessful in securing photographers from within our membership, we will seek expressions of interest from the greater business community.
Please also feel free to pass this opportunity to anyone else you may know within our business community that may be interested.
Lodgement of EOI:
Expressions of interest must be received by 5pm - 24 November 2017.
Submissions will be reviewed by the HBWN committee at the January 2018 monthly committee meeting.
For further information please contact Megan Philippa, HBWN Communications Coordinator by emailing hbwncommunications@gmail.com.
To submit an Expression of Interest please click on the link below and complete the online EOI form.