Finding your tribe: Why your values matter
Posted by Megan Philippa on 8 April 2019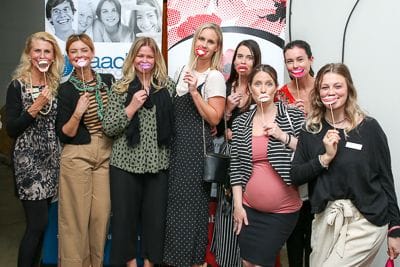 For most Gen Xers and Gen Y's, when we were growing up we were encouraged to become independent, to be self-reliant and find our own way to the top. But the truth is, humans are actually collective by nature. Throughout our lives we knowingly or sometimes subconsciously seek groups of other like-minded people with whom we can interact, share experiences and feel loved.
Most of us crave social interaction, hope to have a family one day, or at least create our own social circles and micro-communities of friends, a safe space where we can connect with people who have the same personal values as ourselves. Put simply, your values are the things that you consider to be most important in life.
Working life as a sole trader or micro business can be a lonely game at times. Working in a small team, as well as working remotely or from home, can see us isolated from the 'outside world' for hours or days at a time; disconnected from others in our industry and unable to interact with other like-minded people.
Most of us in small business or working in B2B (Business to Business) industries would know the obvious benefits of joining a business networking group, these being building business partnerships, and finding new leads. But below the surface, there are many intrinsic gains to be had from joining a business network.
Should you choose the right network for you, you'll find a place to share ideas and to learn from others. You'll find someone who not only shares in your wins but also shouts them from the rooftops - and scores of colleagues to keep you accountable, inspire you and lift you up when you're doing it tough. Being part of a business network like Hastings Business Women's Network can help you find a new sense of purpose and enjoy informal mentoring / mentee relationships.
"If they criticise you before they cheer you on, they are not your people. Simple." Nikki Rowe
The red poppy flower is the recognisable symbol of the Hastings Business Women's Network. We passionately believe that it is the right of every business woman to hold her head high, and like the tall poppy, stand out from the crowd. Members of the network will tell you that being part of HBWN is like being on one team, that our members are very welcoming and overwhelmingly supportive of each other's endeavours and achievements. Many strong friendships have been forged since HBWN launched in 1999, by women from varying industries and from many different walks of life - because we all share the same vision and values.
Find a network with values that align with yours, and you will find your tribe.
The Hastings Business Women's Network meets monthly with a diverse range of events on offer, from breakfasts to professional development events, to networking evenings. The Network also recently launched a private Facebook group Poppy Connect, for members to communicate and collaborate with each other 24/7. For information on becoming a member, visit www.hbwn.com.au