Hastings Heroines International Women's Day Event 70% sold out!
Posted on 19 December 2016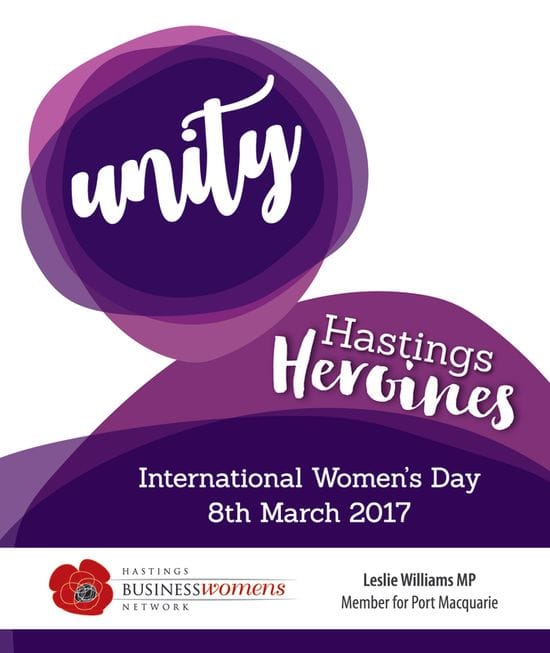 The HBWN, in partnership with Leslie Williams MP, are honoured to welcome 2015 Australian of the Year Rosie Batty to share her story and the incredible work of the Luke Batty Foundation at our annual International Women's Day Hastings Heroines event on 8 March 2017.
The Hastings Heroines awards recognise the unsung heroines of our local region as part of International Women's Day celebrations. The theme for the 2017 Hastings Heroines Awards is Unity. The awards this year will celebrate women who provide strength and cohesion to support and connect the Hastings community.
Nominations are now open for the sixth Hastings Heroines awards with an exciting new category for 'Young Heroine of the Year'. Download your Hastings Heroines Nomination Form here. Nominations close Friday 10th February 2017.
With this event already 70% sold, we would like to encouarge HBWN Members to book now so they don't miss out on this amazing event as we honour local women who support the Hastings community.
All proceeds from the event go toward the Port Macquarie Hastings Domestic & Family Violence Specialist Service, which provides crisis accommodation and support to women and children escaping domestic violence or in crisis.
If you would like to help with our fundraising efforts, please purchase a raffle ticket book or pledge a donation via the Event Registration.