HBWN Dinner Reap's over $3700 for Local Food Rescue Charity
Posted on 16 June 2014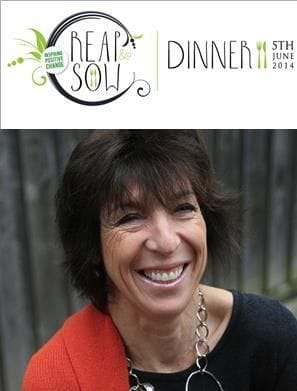 Over 100 guests came together last night at the Hastings Business Women's Network Reap and Sow Dinner held at the Tacking Point Surf Life Saving Club.
The Hastings Business Women's Network hosted the Reap and Sow event in an effort to promote the positive environmental and humanitarian impacts of using excess food to feed disadvantaged members of our community.
Keynote speaker and founder of OzHarvest, Ronni Kahn shared her journey as a successful entrepreneur and inspired guests with her positive and community centric approach to business and life.
"Tonight's event was all about raising awareness within our community of the valuable impact that food rescue charities such as OzHarvest and REAP Port Macquarie can have within our local community." said HBWN Vice President Karen Archer.
Guests also heard from Katrina Humble who established REAP Port Macquarie, the regional arm of OzHarvest.
Katrina was able to share some of the key achievements that REAP Port Macquarie has accomplished since commencing operations in 2011.
A silent auction with over $2,000 worth of donated items was conducted on the evening to help raise funds for REAP Port Macquarie and OzHarvest.
Well over $3,700 was raised from the event and will be donated to REAP Port Macquarie to assist them in their quest to feed disadvantaged members of our community.
Ms Humble said the money will be used to help feed vulnerable members of our community who access services such as the soup kitchens, refuges and food donation programs offered within our local primary schools.
"For for every dollar that we receive, two meals can be donated" she said. "These donations go a long way towards making a difference to people's day-to-day lives. We are incredibly grateful for all the support, funding and generosity shown by all who attended and the businesses that donated."
Local caterers XS Food delighted guests with a menu created using excess food sourced from local organisations.
The menu included decadent dishes such as XS cured Atlantic salmon, Moroccan lamb pies and XS Foods signature dish Comboyne avocado chips in Black Duck Brewery beer batter.
"We are so grateful to all the local businesses that have supported us for this event" said Ms Archer.
"We are humbled by their contribution and simply could not have done this without their help" she said.