HBWN Welcomes New Committee Members
Posted by Megan Philippa on 1 April 2019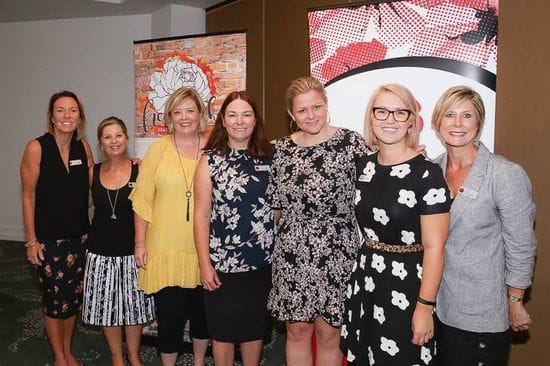 The new management committee of the Hastings Business Women's Network (HBWN) will meet for the first time this week to discuss plans for future growth and the roll-out of further professional development and networking opportunities for the many local women in business that belong to the network.
The committee newcomers were elected at the Network's Annual General Meeting on Thursday 28 March, which doubled as a personal development event, with 40 attendees enjoying a lively presentation from guest speakers, Mariane Power and Jenna O'Connell from The Posify Group. Event guests left with some wonderful 'mini moments' of positivity and some practical strategies on how to prioritise the people and things that matter the most to them.
The Network welcomed continuing committee members into new roles, along with two new position holders. Committee representatives include: President Kelly King, Vice President
Kayley Riddle, Secretary Jenny Edmunds, Membership Coordinator Holly Mullington, Communications Coordinator Mel Haverfield, Events Coordinator Nicole Liddle, Sponsorship Coordinator Sarah Clarke and Professional Development Coordinator Karina Schiller.
HBWN President Kelly King said the enthusiastic existing and new committee members bring a range of professional skills to the Network and we are already hard at work preparing for events to be held in the second half of 2019. This week's meeting will also see the committee making final preparations for the HBWN's next event, a networking event to be held in the evening on Thursday 2 May.
"All HBWN events are an excellent opportunity for members to gather together, get to know the wonderful women within the Network and enjoy a fun night out. We would encourage all members and guests to please join us as for an evening of professional networking in a relaxed and welcoming setting," said Kelly King.
Kelly also thanked the outgoing committee members, who all worked tirelessly throughout their terms to make the network the success it is today.
"Without their passion and commitment, all provided on a voluntary basis, the HBWN simply wouldn't function," Kelly said.
This year will be a particularly exciting year for the HBWN, with the network celebrating its 20th Anniversary of empowering women in our region. This year sees the continuation of the CSU Professional Development Workshop Program, the launch of a refreshed sponsorship program, sponsorship of the Woman in Business Award as part of the Port Macquarie business awards and the growth of our exclusive member-only Facebook group titled Poppy Connect.
For further information about membership of the Hastings Business Women's Network click here.
Image: 2019 HBWN Committee members: (left-right) Kayley Riddle, Jenny Edmunds, Mel Haverfield, Nicole Liddle, Karina Schiller, Holly Mullington, Kelly King.