INTERNATIONAL WOMEN'S DAY BREAKFAST TO HONOR LOCAL HEROINES
Posted by Kelly King on 29 January 2016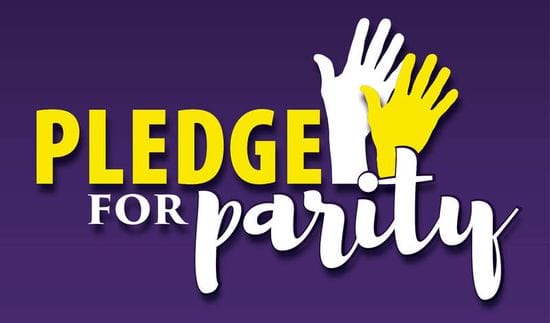 The search is on again for local women who have made a lasting impression on the community, as part of the annual Hastings Heroines event.
The Hastings Business Women's Network and Member for Port Macquarie, Leslie Williams MP, are calling on the community to help them unearth some of our region's unsung heroines.
'Pledge for Parity' is the adopted theme for International Women's Day 2016 and it challenges us all to look for ways to keep boosting the focus on equality.
"Equality for women has advanced over the years, however, we still lag behind men in many spheres. Women can vote, own property and work in almost any field, but still fall behind men regarding pay rates, superannuation savings and securing leadership roles. It's time for parity, and women need all genders to stand up for this vital change." Says Karen Archer, President of the Hastings Business Womens Network.
The community is encouraged to nominate women who encourage or have encouraged effective action for gender parity advancing and recognising women.
Member for Port Macquarie, Leslie Williams said, "There are so many local women deserving of recognition for their outstanding contribution to our community and I encourage people to consider nominating them for these awards."
Nominations are now open and close on Friday 19 February 2016 - click here for the nomination form.
Nominations will be evaluated by a panel of judges, including event founders Kelly Lamb and Member for Port Macquarie Leslie Williams MP, as well as President of the Port Macquarie Hastings Domestic and Family Violence Specialist Support (formerly the Hastings Women and Children's Refuge) Margaret Morgan.
The Hastings Heroines breakfast will be held on Tuesday 8 th March which falls on International Women's Day, where the 2016 recipient will be formally acknowledged for their contribution to the community in pursuing parity for women.
The special breakfast will be hosted by Panthers Club and will raise much needed funding for the Port Macquarie Hastings Domestic and Family Violence Specialist Service.
Attendee's at the breakfast will hear from inspirational speaker FLTLT Kirsty Cross -
Royal Australian Airforce (RAAF) E7A (Airborne Early Warning & Control) Captain, Instructor and
Check Captain and previously B737-BBJ VIP pilot .
Over 175 men and women attended last year's event and $8,500 was raised for the refuge.
Tickets for this popular event are available now. Click here to register.