Loris Hendy and Robyn Flanagan Honoured as Life Members
Posted by Karen Archer on 29 November 2015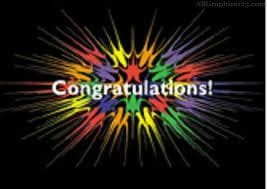 Two local business women were inducted as lifetime members to the Hastings Business Women's Network (HBWN) on 20 November. During the Network's end of the year Christmas celebration, Robyn Flanagan, proprietor of Wauchope Travel, and Loris Hendy, solicitor with Priest Legal, received the respected "Tall Poppy" award. The Tall Poppy award is a great honour for local women who have made a significant contribution to the Hastings Business Women's Network and its members. "These women are the reason HBWN is a highly respected organisation for women in the Hasting's area," said HBWN president, Karen Archer.

Robyn Flanagan was the first recognised financial member of the network upon inception 16 years ago and has been a member consistently throughout that period. She has volunteered many hours and supported other up-and-coming business women as a mentor. Most recently Robyn was a mentor in the 2015 HBWN Mentoring Program. Ms Flanagan stated, "The HBWN is more than a networking organisation. The women I have met through the Network have helped me grow professionally and personally. There is a great sense of collaboration within the group. I am honoured to receive the Tall Poppy award."

Loris Hendy served on the HBWN committee for over five years. She has been an enormous advocate for the Network and provided a high level of support over many years. "We are very lucky to be able to join and be part of a professional organisation like HBWN in our area. Not only does the HBWN empower women to achieve their dreams, but we also give back to the community in many ways," said Ms Hendy

The evening included a food appeal for REAP Food Rescue. Members were encouraged to bring a non-perishable food item to help local families in need. Over 60 kilos of food was donated. REAP's Katrina Humble shared a touching story with HBWN members of local children who are in need of food and look to REAP for assistance. "The support and belief from all the wonderful women that make up the HWBN is truly amazing. Together we are making a difference," commented Ms Humble.

Fellow HBWN members congratulated the new Tall Poppies during an evening of festive comradery at Black Duck Brewery with canapes by event sponsor, XS Foods. Veteran members and new members alike came together to reflect on the past year and to look ahead to the Network's 17th year.

Author:
Karen Archer
About: Karen Archer is HBWN President and Spokesperson and a local business woman, specialising in Natural Medicine and Nutrition. She is committed to providing health solutions for all, believing that everyone can achieve health improvements they didn't realise were possible with the right advice and guidance. She is a qualified Naturopath, Herbalist and Nutritionist, with a Bachelor of Health Science (Naturopathy) from Southern Cross University in Lismore. Karen's previous career was in the Merchant Banking and IT fields, where her most recent role was Business Systems Analyst at St George Bank Treasury in Sydney. Her business was nominated for two awards in 2012, the first year of operation in Port Macquarie. She is Secretary for the National Herbalists Association of Australia and a member of the local Toastmasters Morning Talkers. Karen has been a member and active volunteer of the HBWN since February 2012. She is also a member of the Hastings Business Enterprise Network and Micro Business Forum.
Connect via:
LinkedIn