Love yourself: Why putting yourself first is good for business
Posted by Megan Philippa on 15 April 2019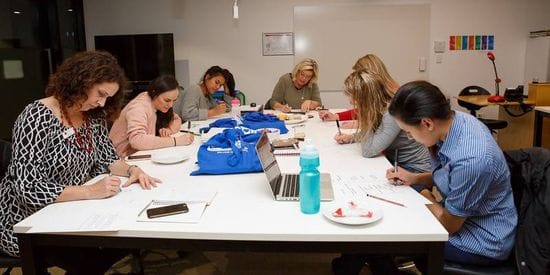 "The direction of your focus is the direction your life will move. Let yourself move toward what is good, valuable, strong and true" - Ralph Marston.
As important as the bottom line can be, the health of your business is also strongly linked to your own personal wellbeing. Smart business owners know that the secret to success is to ensure a well-balanced personal life for themselves, which then flows on to their own business. Here are some ideas on how to focus on you in order to help your business.
Prioritise your personal health
Take the time to look after yourself and you will truly be able to give your best to your work. Make your health - both physical and mental - a priority. Think about what you really need to focus on to feel better and put steps in place to improve your health. This might be making an appointment to see a dietitian, signing up for that yoga class or simply making the commitment to yourself that you will get out of bed early 3 days a week for a relaxing beach walk.
Give yourself permission to say 'no'.
A common issue with business owners and those climbing the corporate ladder is burnout. Learn how to read the warning signs of when you are taking on too much. If you feel like you are always tired or have a shorter fuse than normal, this could be a sign that you're overloading yourself. It's completely acceptable to decline an invitation to an event, to take a lunch break or hire a professional to clean your house once a month. It's also ok to ask for help. If you're not coping, ask for help from your family, your boss, your partner or your colleagues. Running yourself into the ground is not going to do you - or your business - any favours.
Eliminate negativity from your day
Consciously make the decision to eliminate negative behaviour and thoughts from your day. Of course everyone can have a down day from time to time. But the more you focus on negatives, the more downsides you will find. On the flip side, if you focus on positive things in your day, you'll find more positives and - surprise! - your day will be easier too! If you know there are certain friends, co-workers or family members who have a tendency to complain or be skeptical, avoid them, or if that's not possible, try to ignore this behaviour.

Be kind to yourself
Don't set yourself up for failure from the outset. Set realistic goals for yourself and your business, and take the time to reflect on your achievements and successes. Acknowledge that no one is perfect and that there will be bad days, but on those good days, be sure to celebrate your win in a way that is unique to you!
Growing Tall Poppies
The Hastings Business Women's Network (HBWN) knows that taking care of yourself first is a crucial step towards building a successful business. The HBWN presents a regular line up of Professional Development Workshops and events. Masterclass topics can include mindfulness, decision making, branding and communications as well as management liability and insurance. HBWN Professional Development events present a unique opportunity for businesswomen in our community to learn, connect and share experiences with other like-minded women. For information and bookings, visit www.hbwn.com.au.