Marketing Ideas Exchange Inspires Local Business Women
Posted on 4 August 2014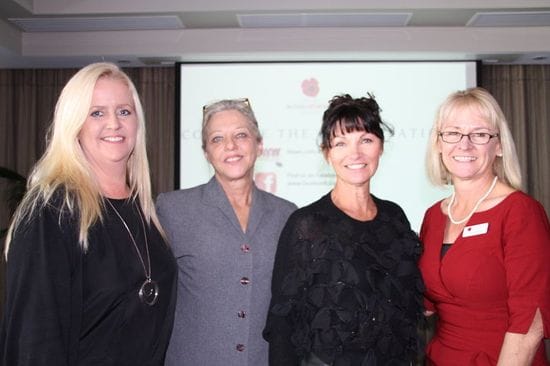 Almost 50 local female business owners and employees attended a dynamic luncheon event with the Hastings Business Women's Network on Thursday 31 July to exchange creative marketing ideas and savvy solutions.
With a goal to gain as much marketing inspiration as possible within their lunch break, the group of business women were divided into marketing topics and each assigned a marketing expert as a group facilitator.
Sessions were then guided to encourage group members to share their greatest marketing challenges and solutions in an effort to inspire and educate others.
HBWN Vice President, Karen Archer, said this style of event was chosen to give business women the chance to bring their biggest marketing challenges to the table and source inspiration and knowledge from industry experts and fellow women in business.
"The HBWN is all about inspiring, supporting and empowering women in business. This facilitated ideas exchange served as the perfect opportunity for our members to have some of their more pressing marketing questions answered by a carefully selected panel of facilitators" Mrs Archer said.
In March the HBWN held an open forum event where attendees were encouraged to ask a group of marketing experts any questions they had about marketing and business development.
"This event proved to such a success with our members that we decided to follow it up with an event that would expedite just as much marketing inspiration and stimulus" said Mrs Archer.
Marketing facilitators included Michelle Newman from Newman Communications, Ann-Maree Crowe from Pacific Coast Shopping Centre's, Lyndall Coote from Scooter Marketing, Kylie Jones from Jones & Co Marketing, Kelly King, Marketing Consultant, Veronica Lind from Vermilion Marketing and Jane Hillsdon from Dragonfly Marketing.
The luncheon event was held at Rydges, Port Macquarie on Thursday 31 July at 12.30pm 2pm.
To register for future HBWN events, visit HBWN.com.au.