Networking with purpose
Posted by Megan Philippa on 2 April 2019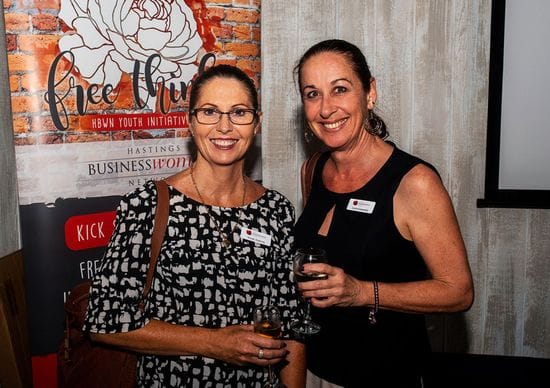 When it comes to professional networking, it's fair to say that most of us are divided into two schools; those who love it, and those who loathe it. For those who fear or dread networking events, the mere thought of making small talk with strangers can be very daunting. The truth is, if you're passing up networking opportunities, you're probably also missing out on valuable business opportunities too. This year the Hastings Business Women's Network is celebrating 20 years of connecting like-minded women in our community through the power of networking in a relaxed and fun environment.
Here's our tips on how you can break through the fear and get the most out of networking events.
Begin with your goal in mind
Before heading to the event, take some time to reflect on what you'd like to achieve from attending. You might be seeking connections for career opportunities, looking for potential clients, or perhaps you just want to network with other people from your industry or school of thought. Whatever your reasons for attending, keep them front of mind leading in to the event.
Do your research
Following on from the above point on keeping your goal top of mind, if you have a very specific purpose in mind, why not also research who could possibly be attending the event and make it your mission to connect with the specific people you'd like to meet? If you're feeling apprehensive about 'stalking' a certain person at the event, make it your mission to simply meet one person and build connections from there.
Focus on 'just one person'
Sometimes networking can be as simple as starting with just one person. Head to the bar on arrival and you're likely to get chatting with someone else who is flying solo, while you both wait in the line. Once you get a conversation going, your networking success is likely to snowball from there.
Prepare your 'elevator pitch'
This is particularly relevant if you have your own business, especially if you are just starting out. If you aren't able to give a really quick overview of what it is that you do and why, you will likely come across as amateurish or at the very least, as if you are lacking confidence in your own business. What potential client would sign up for a service that you can't even promote confidently? Practice your elevator pitch before you go. You should be able to explain what it is that you do within 20-30 seconds. Your pitch can include things like your background (who you are), a brief summary of what it is that you do, and finish off with something that makes you unique or a key focus or project you're currently working on.