Parker & Co Communications Rebrand
Posted on 28 August 2017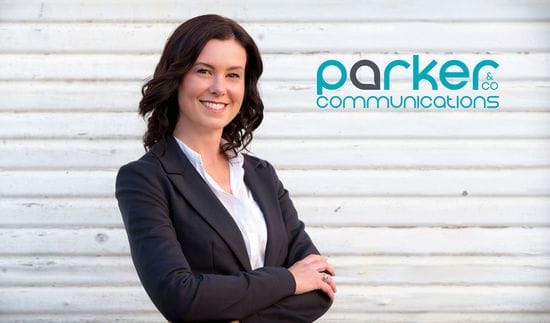 Michelle who?
Newman Communications has received a little makeover.
Introducing Parker & Co Communications. New name. New logo. Same clever, creative communications campaigns. Does your brand need a refresh or a complete overhaul? When is the right time? And how on earth do you go about such a monumental task?
Why?
When did your logo last get a spruce up? Is it old, tired and damaging your brand? Or has your business name changed? Are you launching a new venture?
Knowing your reasons will give you clear objectives and guide your decision making. Knowing your audience and what you are trying to communicate is also critical.
A change in my personal name needed to be reflected in my business. My aim was a seamless transition that put my clients and contacts at ease and retained goodwill. It was the most boring design brief ever, "keep it the same".
Who?
Your graphic designer will be your new bestie during the rebranding process. You could pinch pennies with 99designs, but I recommend building a relationship with a real person. Buying lunch helps ease the future pain of your 23rd 'tweak'.
Once you receive the concepts, seek feedback from a range of people you respect and trust. For me that was my accountant, my IT guy and my Mum.
Be honest with yourself. As much as your brand needs to appeal to others, you'll have to live with it, so go with your gut.
When?
There's a lot to do. Think about all the places your logo appears - your website, emails, social media, networks, business cards, invoice software, marketing collateral and more.
Pick a "go live" date - do the work behind the scenes then switch everything over at once. This will ensure consistency and limit confusion.
How?
Now that you've got your new brand you'll need a communications plan to put it in front of as many eyeballs as possible.
And now for the plug (you knew it was coming)... if it seems too much like hard work, you can enlist a communications expert to guide and manage the whole process. At Parker & Co Communications we love helping businesses rebrand!