Sales Growth Hacking
Posted by Kelly King on 11 May 2017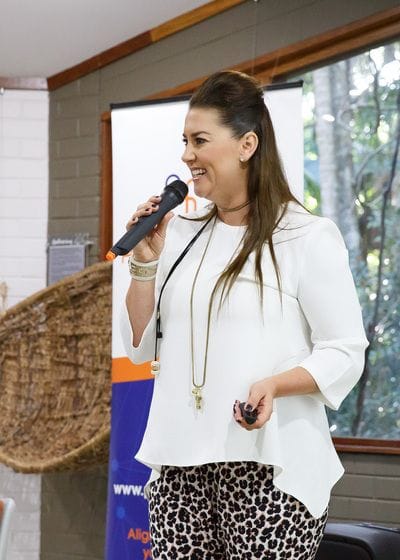 It was a beautiful morning for a delicious breakfast and some quick networking at Rainforest Cafe on Thursday 27 April, before we leapt into the high energy presentation from our special guest Annette Lackovic.
Annette, Australia's Leading Sales Expert, shared her simple, easy and highly effective strategies to get our businesses exploding with phenomenal results.
As a special offer to HBWN Members, Annette will be back in June to collaborate with HBWN Professional Development Co-ordinator, Kayley Riddle to host a workshop designed to Rejuvenate Your Business.
This is a full day event at the Glasshouse on Friday 2 June and seats are limited due to the interactive nature of the workshop. A substantial discount is being offered exclusively to HBWN Members to attend the event for just $69, including lunch! (Non-member price $99.00)
To book your place, please use links below. Or if you would further information please contact
Kayley on 0409 145 898.
This event was proudly sponsored by People Engine.
HBWN Member Only Registration: To book please click the following registration link http://annettelackovic.com/hbwn
Guest/Non-Member Registration: To book please click the following registration link http://annettelackovic.com/revolutionise-your-business