Sponsor Spotlight: Oxley Insurance Brokers in the Community
Posted by Megan Philippa on 28 September 2017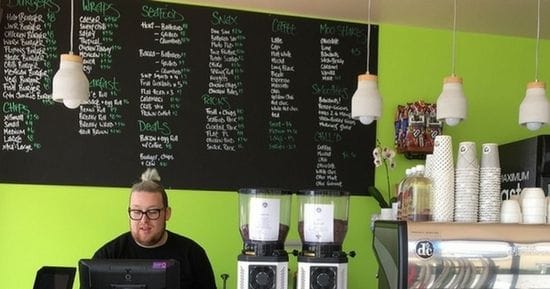 The Hastings Business Women's Network enjoys a strong relationship with many local businesses, including Oxley Insurance Brokers. As our Premier Event Sponsor, Oxley Insurance Brokers sponsor our well attended calendar launches in January and June where we reveal the next six months of networking and professional development events.
Oxley Insurance Brokers is committed to the community and provide smart insurance strategies to women, which is one of the reasons that they support the HBWN as a Premier Event Sponsor. Oxley Insurance Brokers' representatives, Nicole Liddle, Life Risk & Super Advisor and Sarah Purnell, Marketing & Communications Manager, are both HBWN Committee members and commit their time to attending regular HBWN events and coffee mornings to support the network.
How do Oxley Insurance Brokers make a difference?
December last year, a few weeks before Christmas. The holiday season was kicking off. One of our favourite local beachside cafés experienced a devastating fire that could have put them out of business and made them homeless.
It all happened so quickly. A thermostatic regulator in the deep fryer malfunctioned, causing the oil to reach dangerously high temperatures. The young girl serving in the restaurant noticed that the oil in the deep fryer had turned black. Thinking quickly, she turned it off and then turned her back to continue her work. A passer-by saw flames coming out of the deep fryer and raced inside, grabbing the fire extinguisher and bravely extinguished the fire, saving the young girl's life. Both shaken from the incident they stepped outside for some fresh air. At this time, the heat in the oil combusted causing enormous damage to everything inside. The fire brigade came and made the building safe. Damage to both the business and the building was extensive.

Through a combination of insurance payouts to the landlord and Flynns Beach Take Away, the business has been painstakingly restored to a fabulous new local restaurant.
Oxley Insurance Brokers brought together the landlord, the tenant, the assessors, the builders and the underwriters to help facilitate a solution to the tragedy.
As you can see, this was beyond anyone's control so Oxley Insurance Brokers' aim is to make sure you are covered for the unimaginable, unforeseeable event and ensure you can work, live and continue running your business with absolute peace of mind.
Service is Oxley Insurance Brokers' policy
Oxley Insurance Brokers are all about people. Protecting your business, your future and your lifestyle.
Getting advice for your business is easy
If you would like more information on the types of insurance solutions and advice that Oxley Insurance Brokers can provide for you and your business, get in touch with Nicole or Sarah and they will be happy to help, or visit the Oxley Insurance Brokers website.