Successful 2017 January - June Calendar Launch
Posted by Kara Nicholson on 9 February 2017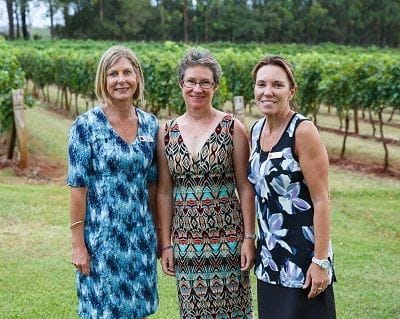 50 members and guests of the Hastings Business Women's Network (HBWN) attended the launch of the January - June events calendar and two exciting new mentoring programs at Little Fish Cafe and Restaurant on Thursday 2nd February.
The networking evening was the first event on the HBWN Calendar for 2017 and a wonderful opportunity for members to reconnect after the summer holidays.
The calendar of events was introduced by the HBWN Committee with events held the last Thursday of the month at various venues and times. Events rotate between breakfast, lunch and cocktail hour to accommodate as many businesswomen as possible. A small and informal "Coffee Catch Up" at The Westport Club is the last Tuesday of every month from 10-11am. The coffee event is free and open to anyone.
On the night two new mentoring programs were launched. In partnership with Charles Sturt University the HBWN CSU Mentor Program aims to match business women who want to develop both themselves and their business with the support of a business mentor. The program will be presented by Charles Sturt University. Positions are limited with the HBWN currently calling for expressions of interest for both mentors and mentees positions.
The second program, FreeThinkers is specifically designed for young women aged 16-25 years. This HBWN Youth Initiative has been developed in conjunction with young women with a focus to empower, educate and encourage local women.
HBWN President, Kelly King, said the two new programs were significant and valuable additions to the Network and its members.
"We were thrilled to launch our calendar events, along with these two outstanding mentoring programs. We truly believe that our members will benefit greatly from being apart of these programs either as mentors or mentees."
We are very excited to involve even more young women in the HBWN, with the launch of the FreeThinkers," Mrs King said.
For further information or to register your interest in these exciting new initiative visit the HBWN website www.hbwn.com.au