Table Talk Workshop Inspires Local Business Women
Posted by Kelly King on 29 May 2017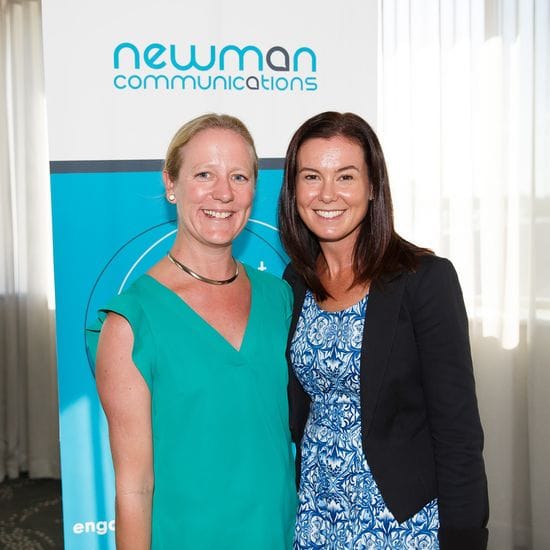 Female business owners and employees attended a dynamic luncheon event with the Hastings Business Women's Network on Thursday 25 May to gain a greater understanding of how to improve their customer experience.
With a goal to gain as much customer service inspiration as possible within their lunch break, the group of business women were divided into Table Talk Workshops and each assigned a customer experience expert as a group facilitator.
Sessions were then guided to encourage group members to share their customer service challenges and solutions in an effort to inspire and educate others.
HBWN Professional Development Coordinator, Kayley Riddle, said this style of event was chosen to encourage a sharing of knowledge so that attendees can take away new ideas and strategies that they can then use within their own roles and businesses.
"The HBWN is all about inspiring, supporting and empowering women in business. This event served as the perfect opportunity for our members to have some of their more pressing customer experience questions answered by a carefully selected panel of facilitators" Ms Riddle said.
Table Talks addressed the impact recruitment, culture and training has on the customer experience, as well as building brand consistency, customer relationships and loyalty.
"This event is part of a series of professional development sessions being delivered by HBWN this year in response to member feedback that one of their greatest business challenges is ensuring a consistent, valued customer experience," said Ms Riddle.
The event was facilitated by Alex Glen-Holmes from Elders Real Estate, and customer experience experts included Michelle Newman from Newman Communication, Skye Petho from Arthouse Industries, Karen Roods from Holiday Coast Credit Union and Veronica Lind from Vermillion Marketing.
The luncheon event was generously sponsored by Newman Communications and was held at The Westport Club, Port Macquarie on Thursday 25 May at 12.30pm 2pm.
To register for future HBWN events, visit HBWN.com.au