The Importance of Mentoring
Posted by Megan Philippa on 2 April 2018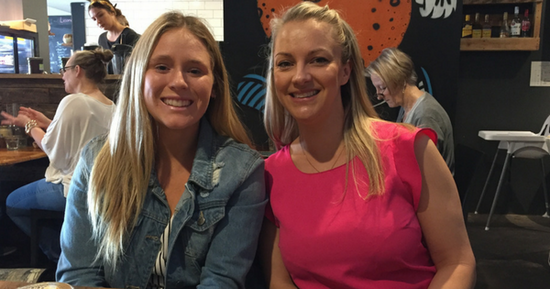 "The delicate balance of mentoring someone is not creating them in your own image, but giving them the opportunity to create themselves." Steven Spielberg
Oprah, Mark Zuckerberg, Mother Theresa, Bob Dylan and Yves St. Laurent all have one thing in common, and it's not just their success as world leaders. All of these inspirational people have had a mentor at some point in their careers.
Finding and building a relationship with a mentor can be one of the most beneficial things you can do in your career. Not just when you're starting out, but also as you progress through life. The mentor/mentee relationship is important as it provides an opportunity for professional socialisation, idea sharing, and of course a support for you as you navigate some of the exciting and potentially challenging stages you will face during your career or as a professional.
As a mentor your role is to guide the mentee in setting their own goals and objectives and ensure you hold them accountable for making their goals and objectives reality. Along the way a mentor will provide honest constructive feedback to the mentee, based on their own experiences and challenges.
Being a mentor can be a very rewarding experience; the mentor/mentee relationship is two-way, with both participants most likely to learn from each other along the way, and the potential for not one but two lives to be transformed for the better.
Having a mentor by your side as you grow professionally means you can benefit from the past experience of your mentor. Your mentor may introduce you to new ways of working, offer an unbiased perspective on issues or provide introductions to other business people who can assist you with your work.
As a mentee it is important to be open to vulnerability and learning; be willing to trying new things and trust that your mentor is there to support and guide you. You will set specific goals and objectives with your mentor but remember it is ultimately your responsibility to take real action to achieve these goals. Becoming a mentee is exciting and provides you an invaluable opportunity to hone in on your personal and professional development needs - this is your chance to clarify and enhance your future direction so grab hold of this opportunity with both hands and give it your best shot!
Mentoring benefits everyone involved - Mentees, Mentors and the organisations which they own or work in.
Introducing the 2018 CSU Mentoring Program
Thanks to a partnership between the Hastings Business Women's Network (HBWN) and Charles Sturt University, HBWN members now have the opportunity to be mentored by a fellow HBWN member who can help you achieve your career, business and professional development goals. The CSU Mentoring program gives you access to 4 Business workshops facilitated by CSU and a minimum of 8 one-on-one sessions with your mentor/mentee. Mentors will also have the opportunity to attend mentor coaching workshops.
To register for the program or request more information, contact HBWN Professional Development Coordinator Karina Schiller by emailing hbwnpd@gmail.com. Applications close Friday 13 April.