Women in FOCUS - An Interview with Kylie King
Posted by Mel Haverfield on 6 December 2020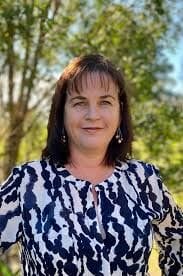 With a real estate career spanning 26 years, can you tell us more about your current role Kylie?

I've been working with my partner Ross Lindsay at Harcourts Greater Port Macquarie since 2011. My career has mainly been in property management, but with 4 office locations in Port Macquarie, Wauchope, South West Rocks and Kempsey, my role now focusses on operations management and leading our team.

In a challenging year for most industries, what type of shift have you experienced in real estate?

I doubt anyone could have predicted the changes and events that have occurred during 2020. We saw some forced changes in our business operations, but due to people still needing to rent or buy a home, our service and results essentially remained the same. Government imposed restrictions meant in person auctions were not permitted, but we adapted by utilising technology to achieve the desired outcome for our clients. Heading towards the end of 2020, the demand from buyers and tenants is strong. Port Macquarie consistently ranks as one of the most searched regional destinations in NSW and results from domain.com.au show that since September 2020, Port Macquarie has been the No: 1 destination searched in Australia.

Describe your plans in business for 2021.

In 2021 we aim to help more people buy and sell homes, give landlords peace of mind about their property investment, and reduce the stress for tenants trying to secure a home. Through increasing our team and implementing further efficiencies, we plan on delivering an even better customer experience across all four offices.

You recently renewed your HBWN membership Kylie. Can you share why being a member is important to you?

I let my HBWN membership lapse quite a few years ago when I was at a different point in my life. What appealed to me in becoming a member again is the opportunity to learn from, meet and connect with a wide range of people who are interested in business success and contributing to the local community. HBWN members have a variety of achievements & stories of success, and I look forward to connecting these women at future events.
You're also an active member of Rotary and the Wauchope Chamber of Commerce. What motivates you to give back to the community?

Having moved to the Hastings area in 2004, my 2 children have grown up enjoying the benefits of a small school at Beechwood and are now both finishing their first year at university. The desire for our area to continue being a great place to live and work prompts my involvement with local organisations. Each day I make sure I find something to be grateful for, try to do something help another person have a good day, and be open to new learning opportunities.

And finally, is there any advice you can offer to women in business?

I'd like to encourage women in business to not be so hard on yourself. If you want to achieve something - believe in yourself, do the work necessary & anything is possible.
We appreciate you sharing your story with us Kylie, thank you
!