Women in FOCUS - An Interview with Shiree Bennett
Posted by Mel Haverfield on 6 December 2020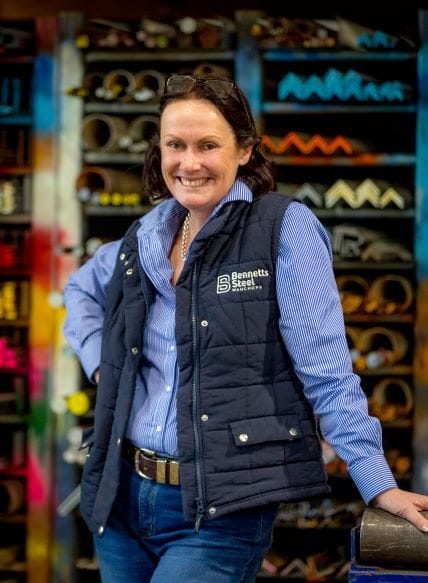 Bennetts Steel is one of the largest privately owned steel retailers on the East Coast. Based in Wauchope for 29 years, tell us more about you and your family business.
My parents founded Bennetts Steel in 1991 and established a deep tradition of working hard to support the local farming and logging industries in the Hastings, Manning, and Macleay regions. After a wonderful career in the pharmaceutical industry, I settled back in the area and joined the family business in 2014. I see myself as the coach of an amazing team of skilled and talented men and women who excel at their craft and provide outstanding service to our loyal customers.
October is NSW small business month, where the NSW Government are supporting small business to look to the future as many enter their recovery phase. Over the last 12 months, how did you pivot to keep your business running?
The second half of 2019 was a heartbreaking time for us. With so many of our customers and local community effected by drought and bushfires, there was little reprieve before COVID-19 hit. Not knowing if we needed to put staff off or close the doors weighed heavily on the entire team. Our pivot moment was to continue our marketing campaign throughout the first hard lockdown. And just as toilet paper ran out, I think people thought steel would as well! The customers poured in, and we have enjoyed helping customers complete lifestyle projects to make the most of their new normal.

Shiree, can you share your experience as a female leader in a male dominated industry?
I have always worked in male dominated industries, so choosing to capitalise on opportunities rather than challenges has been my focus. Being a female, I generally fly under the radar. This space has given me the time to assess situations rationally before deciding, where the boys may jump in before fully analysing the best move.

As a long time HBWN member, how has the network supported you and your business?
As a single mum running a business, time is always precious. I attend HBWN events to network with ladies who are warm, welcoming, and happy to share their experiences. The talent pool in this wonderful group is of the highest calibre, and Bennetts Steel is lucky to have some of these ladies working as consultants to our business. HBWN is a talent resource that more businesses should take advantage of.

And finally, who and what motivates you in your daily life?
Motivation has never been an issue for me. One of my favourite quotes is "Don't tell me the sky is the limit when there are footprints on the moon". I am a strong believer in positive visualisation and honestly believe you can make anything happen if you give it everything you have. My three awesome children inspire me every day in all that they do and achieve, and I love our beach lifestyle where we can entertain in our backyard and spend time by the water. We are truly fortunate to live in such a wonderful area.
Many thanks for your time Shiree.