Women in FOCUS - An Interview with Cara Dale
Posted by Mel Haverfield on 6 December 2020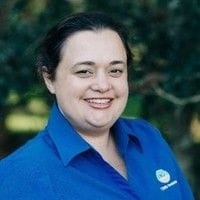 Cara, you have been Managing Director of your business for seven years. Tell us about your role and how C2Hills Consultancy contributes to the community.

Our priority is knowledge sharing. Without knowledge, it is very hard for the community and organisations to take their vision to implementation. Particularly when the pathway involves many twists and turns. As a voice and advocate for Regional NSW, we understand constraints and issues that are unique to the regions and are solution driven to improve Regional NSW outcomes. My background as a corporate banker, helps to assess the vision of a community organisation and align their project to government initiatives. Supporting organisations, businesses and councils work through potential roadblocks to complete their vision and deliver much needed projects for the community is my daily motivation.


COVID-19 continues to be a challenging time in business. Describe your current climate of work and future planning.

Our business currently revolves around COVID-19. Being nimble and harnessing our combined strengths and abilities to seek opportunities that will help local businesses in their COVID 19 recovery plans is our key focus. Right now, I am working with businesses in the tourism industry to assess the impact of the border closures and recovery plans they need to undertake to stay in business. While all levels of government are trying to understand the needs and impacts of each industry and the economy, we are advocating for guideline changes by demonstrating the needs of industries through their experiences and gaining financial support from both State and Federal Governments. Our present and future goal for regional business is to implement COVID-19 recovery plans and advocate vigorously for local industry.
As a regular contributor on HBWN's Business Update ZOOM events, you offer expert advice and support to members and the wider community. What does your HBWN membership mean to you?
Being a member of HBWN has allowed me to share knowledge and learn from other business owners. While we all operate our own businesses, we have similar experiences and talking about these experiences leads us to be better business owners and operators.
HBWN is important to the community as it helps women in business to network, learn and grow through share experiences leading to improvements for our community.
And finally, who inspires you?

Personally, my father has been an amazing influence. He ran a car dealership and mechanical repair business in the Western Riviera where I grew up for over 45 years. His wisdom, business values and foresight taught me to understand the value of business to a community. My husband Glen and children Christa and Patrick inspire me to enjoy being in the moment, realise life is short and to cherish our time together. Professionally, I am inspired by many. But as a woman, I rate resilience as the key element for success and resonate closely with this quote from Sheryl Sandberg COO of Facebook, "You will be defined not just by what you achieve, but by how you survive".

A fitting note to end on, thanks so much for your time Cara.