Women in FOCUS - An Interview with Jenny Edmunds
Posted by Mel Haverfield on 6 December 2020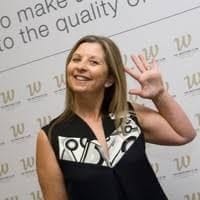 Jenny, you moved to Port Macquarie with your husband in 2006 and have been Community Manager with The Westport Club for 13 years. Tell us about your role and why it is important to you?
I believe my purpose is to help people. Through connecting great people and knowing I have played a part in them achieving their goal, especially when that goal is to help others, is so rewarding. My role facilitates our Club's connection to the community by building relationships and creating occasions that link like-minded people. These occasions contribute to quality of life and we are proud that each year there are so many of them.

The Westport Club has a strong local presence. How does the club contribute to the community?

The Westport Club has been an important part of the social fabric of this community for over 60 years. Our hearts fill each time we are given the opportunity to support a community, welfare, education, or sporting initiative through our Community Grants Program. I am proud to have coordinated the gifting of over $3M in community funding to many amazing organisations and projects.
Now more than ever, our Club is delivering an environment that is safe and a place where members of our community can come to relax, enjoy the company of others and touch lives. Through our Community Grants Program, I will be continuing our commitment to safeguarding the vital work of our region's volunteer community groups.

As a member of HBWN for 13 years, you joined the Committee as Secretary five years ago. What do you enjoy about being a HBWN member?

I believe in surrounding yourself with positive, like-minded people. HBWN provides a great source of friendship and opportunities to work with a diverse range of talented women who contribute so much to our community.

And finally, what inspires you?

I have two amazing daughters who inspire me every day and I absolutely love being a Granma! Living in this magnificent part of Australia is a constant source of motivation that inspires and delights me in knowing my work makes a difference.

Thanks so much for your time Jenny.